Aujourd'hui est une journée importante pour moi, mon premier post en tant que DT pour une compagnie que j'adore,
7dots studio
.
Today is an important day for me, my first post as a designer team member for a compagny which I love so much,
7dots studio
...
Here is my first creation for 7 dots studio. I chose to work the collection Fortune Teller, drew by Dee Dee Carton because I liked very much the feeeling which got free of it.
I am very nervous to present this first post and I hope that you will appreciate my work.
I applied some ends of washis pat to cover them then partially of heavy gesso.I use stencil with medium gel and add some glass glitter on it. I then worked my ink on the brush and in drops. I used several words of the collection to create a centring all around my layout. I
made some flowers in wire, added of the soft flower and art stones for the texture. I also made some stamps from the same collection, Fortune Teller.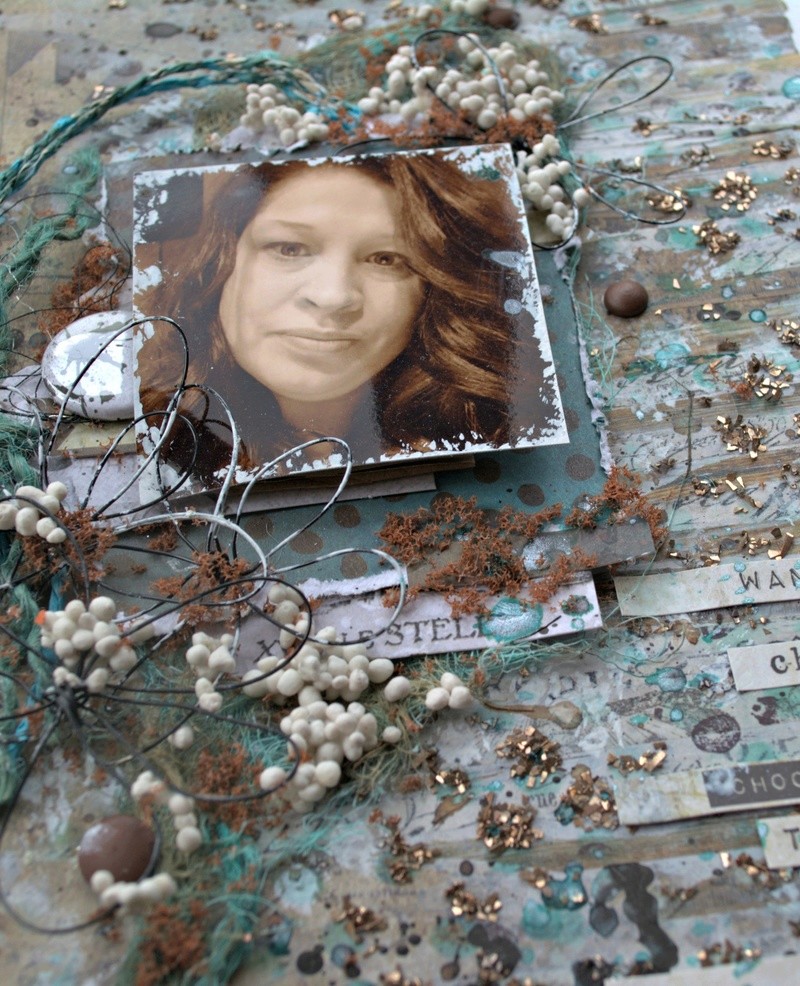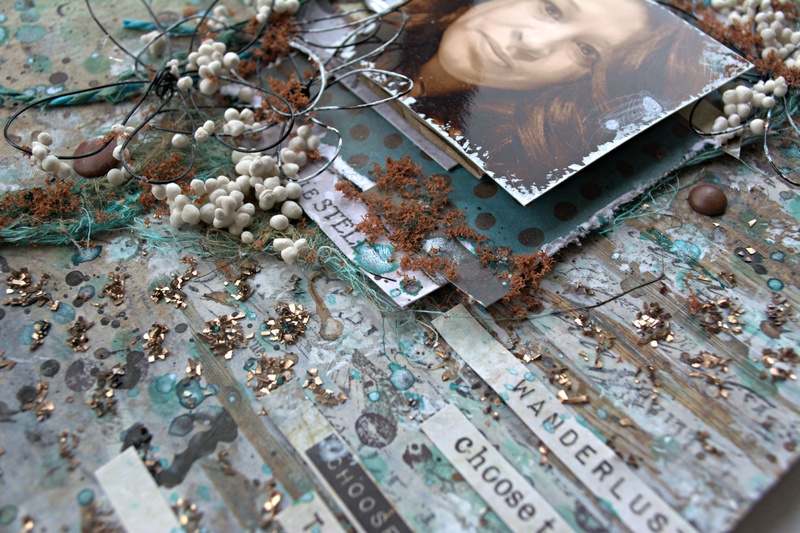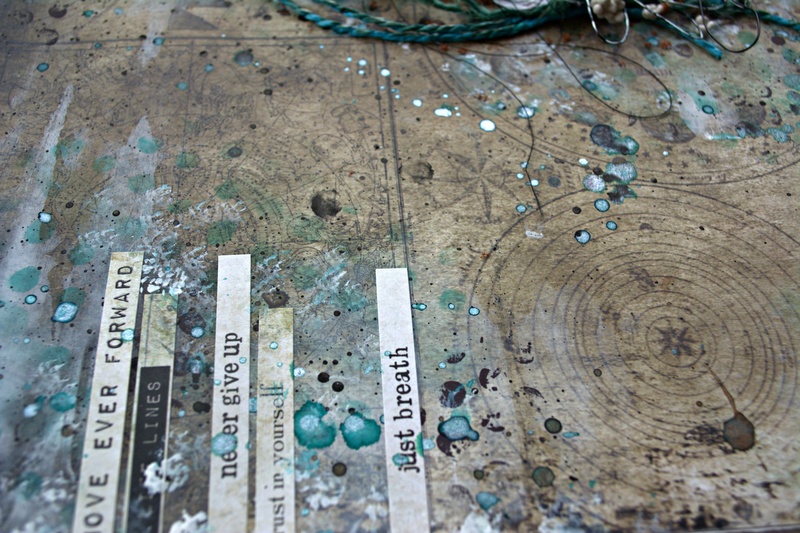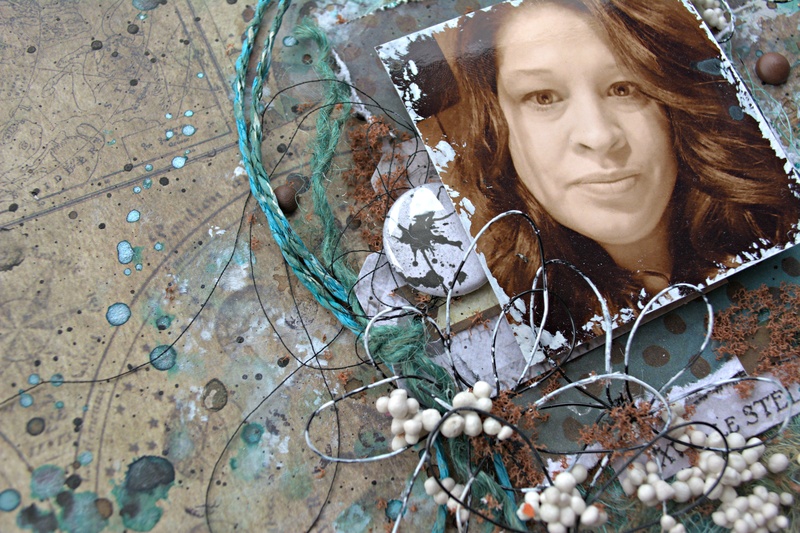 the links pf the products I used from 7dots studio:
Finnabair- glass glitter (art ingredient)
Mists- Lindy's stamp gang
see you soon!! thanks